Beautiful interaction for modular synth
We make Eurorack modules that use Bela technology to bring a new level of interaction to your modular synth.
Gliss: Touch control for Eurorack #
Gliss is a touch controller. Using the technology behind our Trill touch sensors, Gliss brings immediate touch interaction with beautiful visual feedback to your modular setup.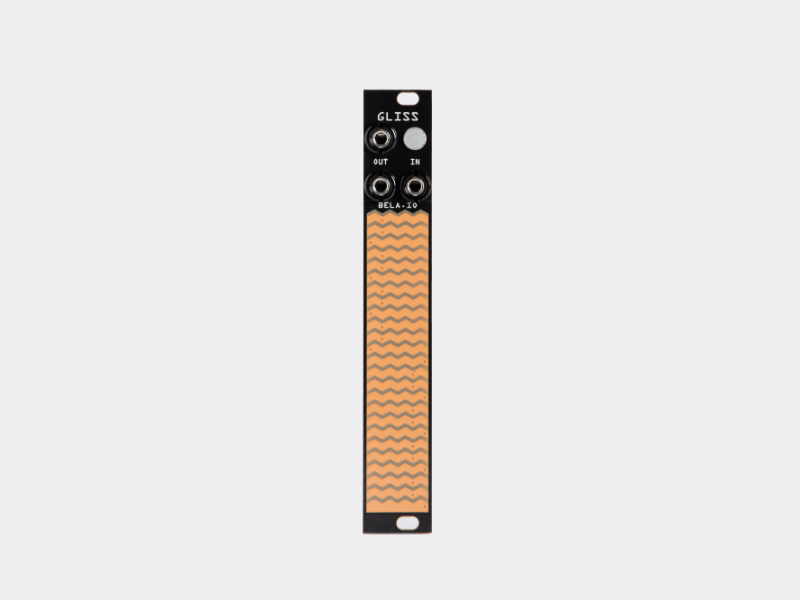 PEPPER: A fully programmable DIY module #
PEPPER is a module that you put together yourself, and use with a Bela system.
Because it uses Bela, you can program it yourself. This means PEPPER is a fully customisable module, and you can turn it into whatever you like. Need a VCF? An oscillator? Envelopes? A filter bank? Just plug your Bela into your computer, choose a PEPPER example (or write your own), and make PEPPER into exactly you want it to be.