Take interactive audio to the next level
Multichannel audio allows you to take audio interaction to the next level. Our add-ons for both Bela and Bela Mini allow you to send audio to multiple channels while retaining all of Bela's famous connectivity, performance and interactive features, meaning that these add-ons are the ideal way to make multichannel sound installations, route audio to separate speakers, or individually control an array of transducers.
Both CTAG and the Bela Mini Multichannel Expander are sold as standalone accessories, or as full starter kits.
Bela multichannel audio: CTAG #
CTAG is a multichannel audio accessory that uses the Bela software and Beaglebone Black. It comes in two sizes: FACE (4 audio in, 8 audio out), and BEAST (8 audio in, 16 audio out).
Pair CTAG with a Bela cape to add all Bela's interactive and connective features (8 analog in, 8 analog out, 16 digital I/O) for a powerhouse system for mutichannel audio applications.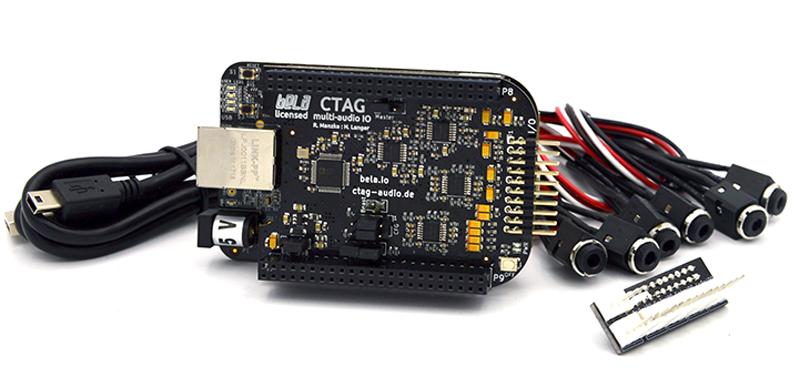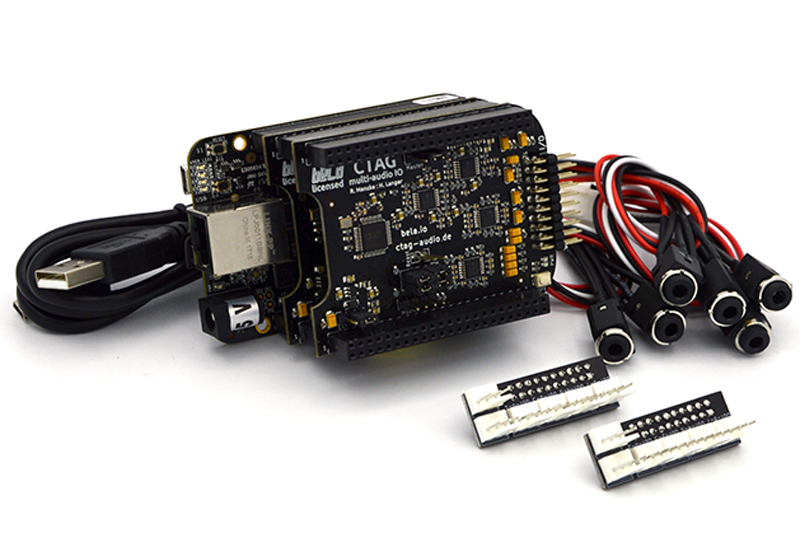 Want to learn more about CTAG? Read all the technical details on the Bela Knowledge Base.
Bela Mini Multichannel Expander #
The Bela Mini Multichannel Expander is an add-on for Bela Mini that gives you 8 channels of audio input and 8 channels of audio output. Because it attaches on top of a Bela Mini unit, you get all the great interactive and connective features of a Bela Mini system.
The Bela Mini Multichannel Expander is available as an add-on for Bela Mini, or as a starter kit.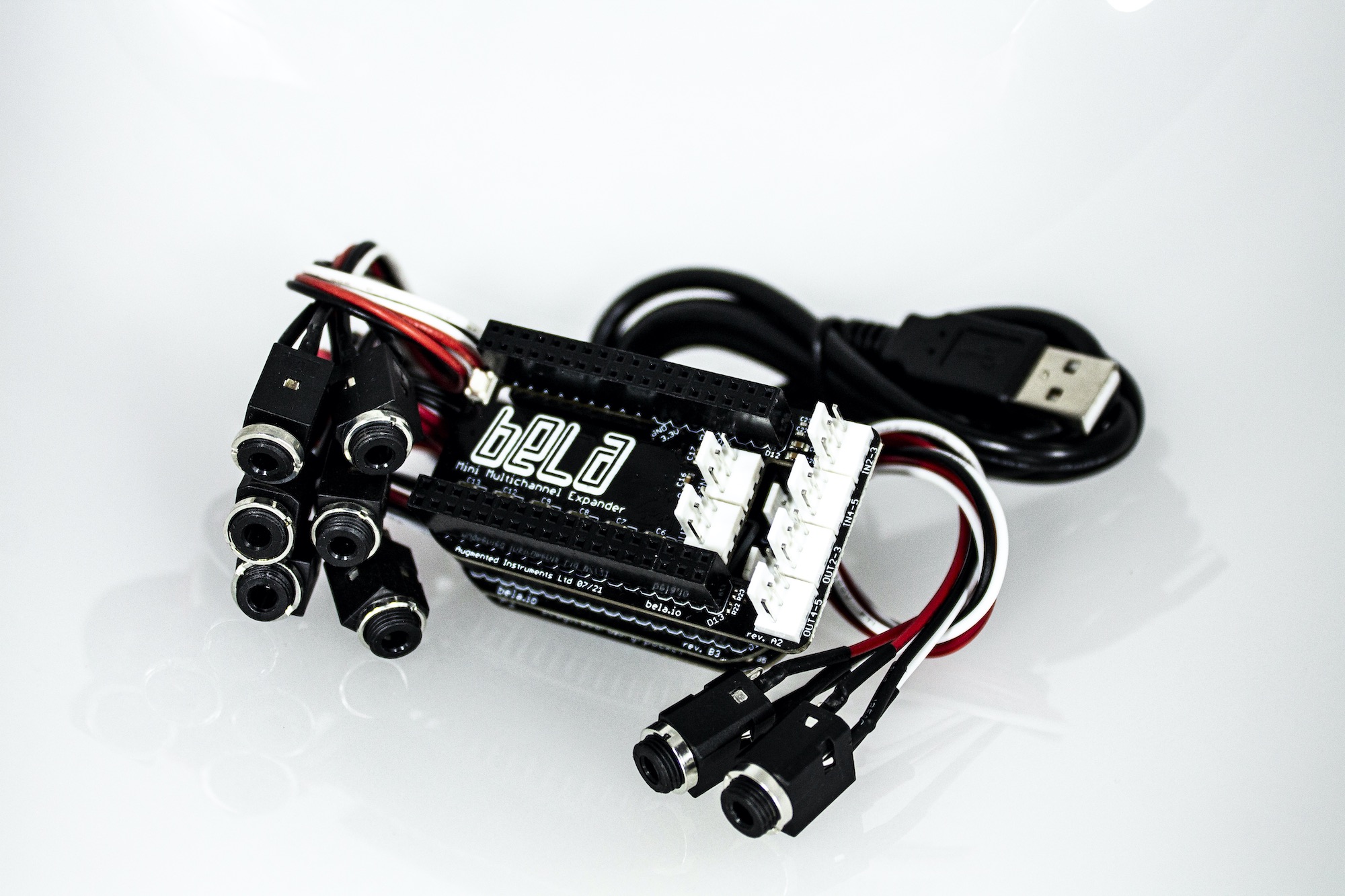 Learn more about the Bela Mini Multichannel Expander here:
What people have built #
Build sound spatialisation systems, interactive multichannel snyths, control arrays of transducers, and more. Check out the Bela Blog for more inspiration!